Dec
8
Sat
Richmond Highway Urban Design Workshop

@ Walt Whitman Middle School
Dec 8 @ 10:00 am – 12:30 pm
Fairfax County is creating Urban Design Guidelines for the Richmond Highway corridor. The Guidelines provide details on many of the recommendations described in the Embark Comprehensive Plan including the appearance and function of streets, parks and plazas, and other elements of the public realm.
To kick this project off, the County invites everyone in the community to participate in an Urban Design Workshop to share their design ideas for Richmond Highway.
Event Details:
• Saturday, December 8, 2018
• 10:00am – 12:30pm
• Walt Whitman Middle School Cafeteria, 2500 Parkers Ln, Alexandria, VA 22306
For more information visit:
www.fcrevit.org/richmondhwy/designguides.htm
or contact JoAnne Fiebe at the Fairfax County Office of Community Revitalization the Office of Community Revitalization at 703-324-9300
Jefferson Manor Holiday Extravaganza

@ The Davis Home
Dec 8 @ 3:00 pm – 5:00 pm
Holiday Happy Hour

@ The Davis House
Dec 8 @ 5:00 pm – 7:00 pm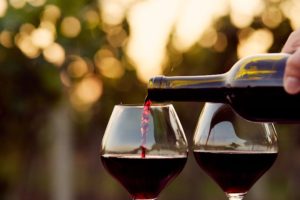 The kids have their fun at the holiday extravaganza, now the grown-ups have theirs too! All are welcome to celebrate the season at the Davis House from 5:00-7:00 PM. We will have adult beverages and appetizers. Feel free to bring something to share. Or just show up!
Before the holiday happy hour is the JMCA holiday extravaganza featuring Cookies & Cocoa with Santa (bring your own camera or smartphone for pictures), Reindeer Race for kids at 3:30, and lighting of the Menorah (all are welcome) at 4:30. This portion runs 3 – 5 PM.
Bring a new and unwrapped toy for Toys for Tots or a non-perishable item for the food bank. A big thank you to the Davis Family!
Mar
21
Thu
JMCA Community Meeting

@ Mount Eagle Elementary School Cafeteria
Mar 21 @ 7:00 pm – 8:45 pm
Join your neighbors at the next JMCA Community Meeting on Thursday, March 21st at 7:00 PM at the Mount Eagle Elementary School cafeteria. We are happy to welcome special guests Master Gardeners from Greenstreet Gardens who will speak about native planting and pollinators just in time to get your gardens ready for spring!
The annual JMCA Board election is happening at the March Membership Community Meeting too! The Vice President seat and two board member seats will be open, please get in touch ahead of the meeting if you are interested to help advocate for Jefferson Manor. Nominations for any board position may also be made from the floor at the meeting.
All JMCA events and meetings are KID-FRIENDLY unless otherwise noted (e.g. the Adult Holiday Happy Hour).
It's time to join or renew your JMCA membership! We will be accepting cash, credit, and checks, any household, owner or renter, can join! Annual membership fees are $20 per household, $10 for seniors, and $35 if you purchase two years in advance.